Pittsburgh's Most Trusted Driver Training School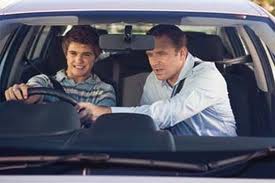 Are you located in the Pittsburgh, PA area and is in need of a commercial training or individual training school for your business, for yourself or a child in your home? There is no need to look any further! Ultimate Defensive Driving is the premiere driving instruction school in PA. Our dedication to ensuring that our students are well versed in all safety procedures while on the road or for their parked in their vehicles has earned us the accolade of being the most trusted driver training school in Pittsburgh. Choosing a driving school for work-related driving is not to be taken lightly, as it is reported that for businesses commercial driving is the number one killer of employees. As such, ensuring that your employees are properly trained drivers can bring about reduce costs for your insurance premiums and as such overall reduce liability relating to work-related driving deaths. This will also increase confidence in your business, which allow the public to see that you do have the best interest of your employees at heart. So why trust the reputation of your business and the lives of your employee to anyone else? Driving safety is just as important for private driving, as it is for driving commercially. As such, our individual training is centered on ensuring that the teenager or individual is fully aware of all the dangers that are present and follow are safety procedures to reduce the driving deaths on the roads (this causes for reduce liability).
For this reason our instructional programs are designed to integrate practical behind the wheel training to presentations that are tailored for the commercial driving vs. private driving as certain needs may differ. However, in all that we do we aim to ensure that you are fully equipped to take on the challenges of the road and protect yourself as best as possible from those drivers that do not consider that their vehicles can be used as weapons, that will kill unassuming drivers. Investing in our classes may not only save your life because of the driving safety information that you would have received and trained in, but also, save you money by having reduce costs for premiums, reduced liability for your business. UDDS gives you the ultimate driving training for your private driving and commercial driving needs. We are not the most trusted for no reason, we are comprehensive in our training as we are invested in your safety on and off the road.
Headquartered near Pittsburgh, PA, Ultimate Defensive Driving School has been serving individual and commercial clients in the Pittsburgh area and beyond since 2006.
Tag:commercial driver training, Commercial drivers training, company exposure, core compliance, Cranberry Driver Schools, Cranberry Driving Schools, defensive driving, driver ed, Driver Schools, driver training, driver's education, drivers ed, Driving Schools, exposed risk, Individual Driver Training, insurance audit, insurance company assessment, insurance exposure, jim clair, new drivers, Pennsylvania, Pittsburgh Driver Training, pittsburgh driving safety, Pittsburgh Driving Schools, risk assessment, Teen Driver Schools, Teen Drivers, Teen Driving, Teen Driving Schools, Teenage Driver Schools, Teenage Driving Schools, training, ultimate defensive driving, Ultimate Defensive Driving School