Commercial Driving Instruction
No matter what your company's business, the number one killer on the job is driving! Crashes involving vehicles on public roadways were the leading cause of work-related fatalities, according to the U.S. Bureau of Labor Statistics, accounting for 24 percent of all fatal work injuries. Ultimate Defensive Driving is dedicated to helping you reduce the risk and liability of operating a business today.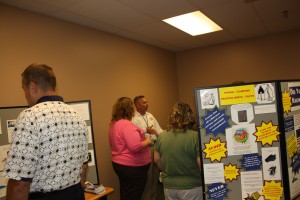 Every company can use our proven techniques both on and off the job. When an organization implements a safety culture in your business will see results in production, employee satisfaction, and reduced costs.
We can adapt a training session to your needs. Whether you have company divers on the road, in an industrial mill on golf carts, or you just want your employees to think about driving in a different way with a "lunch and learn", we have a program for your needs. Our instructors are licensed in PA and also by the National Safety Council and will provide your company with site specific training. We travel to any location to keep your company safe on the road. Each program is developed to the company's specs and is personalized for that company.
Call (724) 321-5655 or email jclair@ultimatedefensivedriving.us for a free and confidential 48 point safety/safe driving audit done at your facility.
Current Clients
Pennsylvania American Water
Duquesne Light
TesTex
Shallenberger Construction
Pittsburgh Water Authority
Brayman Construction
Cranberry Township Pennsylvania
XTO Energy / Exxon
Nova Chemical
Model Uniform Inc.
Stat Oil
Services:
Consultant-led training management systems/implementation
On-site instruction
DOT road tests
Tailored instruction to the company's needs
EMS driver training for the 1 hour per year requirement
Pre/Post trip inspections
Record keeping set up
Risk reduction
UDDS instructor access 24/7/365
Defensive driving techniques
Implementation of safety committees
New employee orientations
Recognition systems modern materials
Site driver safety audits
Employee involvement
Pre-employment road tests
Hyper-mileage techniques (how to drive safely and conserve fuel)
Situation awareness and management "what ifs"
Accident investigation
Accident prevention
What to do in an emergency
Risk management
Practical training behind the wheel
Instruction in hazardous conditions
Comprehensive driver commentary
Rapid decision making
Personal risk assessment
Backing techniques
ABS
Rail road crossings
Emergency lane changes
Employee certifications
Intersections
Speed control
Steering controls
Follow-up certifications
Presentations done as lunch and learns or formal training
Safety meetings
Formal driving policy
Teaming and building relationships to provide a safe driver for your company both on and off the job. Whether your company has a fleet or you value your employees we have a program of instruction for you.